The Xmas / Black Friday peak period is important for just about every business – holiday sales typically make up about 20% of annual retail purchases. And we're heading into a holiday season where inflation and the cost of living crisis will have a major impact. But when, what channels, how soon, how long, and how deep, is anyone's guess. 
Managing uncertainty is now the name of the game, and with online orders (and deliveries 🙂 ) an increasingly important part of the retail mix and the retail experience. We spoke to some of our peakiest partners to find out how they best predict, prepare for and manage their peak order deliveries.
First up, what is a peaky business?
If your weekly delivery orders over the xmas period reach 3x your average February rates, then technically, you're a peaky business, and this is the guide for you. 
So who better to get advice from than peaky shippers themselves. We spoke to three of our clients, vegan cheesemongers – La Fauxmagerie, online medical testing provider – Qured, and high end jeweller – Taylor & Hart.
What did they say?
Topline… it's all about preparing early, hiring extra hands (and training them well), clear customer communication, and focussing on your 'holiday best sellers'.
But the detail is where it gets good.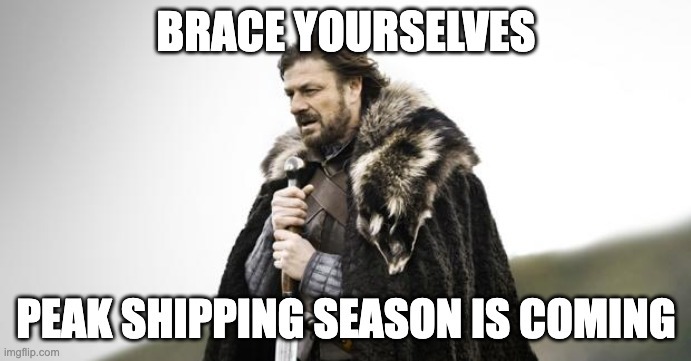 Start prepping early, like now early
"You literally cannot be prepared enough" says Charlotte from plant-based cheese champions La Fauxmagerie, who start delivery planning about 8 months in advance. No surprise when you jump from a decent amount of deliveries in a regular week, up to 900 on a peak day.
It may sound obvious, but what does getting prepared actually mean?
Forecasting Christmas demand (complicated)

Aligning different departments with a centralised peak plan of action

Assessing the capabilities of your delivery 'chain' (storage, pickers and packers, packaging supplier, courier partners)

Make sure your courier can handle surge volumes
"Using different couriers for same day and overnight delivery helps us regulate and manage the sheer volume of orders we have leaving our warehouse in the run up to Christmas." – La Fauxmagerie.
With Christmas orders reaching upto 20x the usual, talk ahead of time with your courier about expected volumes, service types and timings. And if it's a stretch, find additional carriers to help with surge. Just make sure they are a good fit in terms of your ecom or operations set up.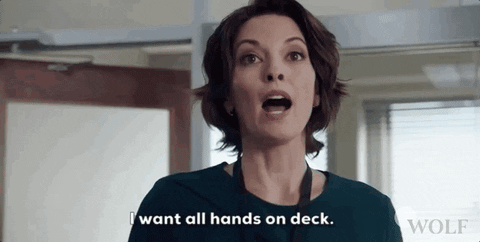 More hands and Power Hours
The old adage of more hands make light work. Sure. But all our partners stressed the need for extra seasonal hands to be well trained and given clear fulfilment processes to follow, otherwise it can get… messy. 
Other tactics they used to get more delivered in less time;

Extending warehouse operating hours – La Fauxmagerie changes theirs to 24hrs, with 3 rolling 8hr shift patterns instead of their usual 12 operating hours each day.
Re-order your store layout to devote more space to fulfilment – Another great idea (thank you Qured) is the 'all hands power hour', where employees from across the company pitch in and help when it's needed most.
Manage demand with the 3Ps
The holiday season may start long before Black Friday, but most of us (8/10!!!) are still Xmas shopping with just two weeks. Last-minute shopping is a massive opportunity for retailers, but can be a nightmare for logistics managers. This is where managing demand comes in.  
Encourage

Pre-orders

. "It'll give you clearer expectations and means you can stagger deliveries"

In those final weeks,

Promote

a limited range of key pieces that are easy to ship.




"We limit orders in December to hampers and a handful of popular add on items to streamline packing." – La Fauxmagerie

Prioritise

picking and packing for orders with tight deadlines. Let your fulfilment team know exactly what to pick and pack first. And

"schedule multiple courier collections daily to help manage the flow of orders leaving our facility."
Communication to manage delivery expectation
Luxury jewellers Taylor and Hart make it a priority to communicate Xmas delivery details to their existing customers via newsletter and also promote onsite for new ones.  
Be clear about last order cut-offs (Christmas is a Sunday this year FYI), new Xmas delivery options (e.g. same day in London) and costs and promotions. 
"Load up on vitamins, buy a sofa bed for your office, 50kg of coffee, and tell your friends you won't see them until January" – Charlotte Stevens, Founder, La Fauxmagerie.
Holiday shipping is the hardest kind of shipping to get right, but it's usually the most important. Hopefully some of the peak advice from our partners will help you nail it. And if you want any extra any peak advice, we're always happy to talk delivery. 
Or for everything else peak related, we've pulled together some of the best peak prep advice from across the web.
…
If you have any questions about pre-peak prep or would like to share your own piece of holiday shipping advice with us, send us a message to partnerships@gophr.com.