In Spring 2020, when lockdown required everyone to stay behind closed doors, iSmash turned to Gophr to help adapt their existing repair service. With everyone clearing through the dreaded junk drawer and dusting off their damaged devices, iSmash needed to support their customers in getting their device to the repair workshops. 
Here, the Collect & Deliver service was born, promising to retrieve and return the device on the same day – whilst giving a whole new meaning to same day delivery! The UK's leading tech repair specialists are now taking the service nationwide with their new store openings.
"Working with Gophr has without doubt enabled us to expand our reach through this new service channel, allowing us to stay flexible during a challenging market and to remain at the forefront of the market." Julian Shovlin, Founder & Managing Director, iSmash 

How iSmash become the UK's leading tech repair specialists
Founded in 2013 by entrepreneur Julian Shovlin, iSmash is the UK's leading solutions provider to your everyday tech problems, be that through repairing, replacing or protecting devices.
With a vision to minimise tech stress through keeping people connected to the devices they love, iSmash has now expanded to 36 service centres in 14 major cities across the UK, serving over 1 million customers in the process, with plans to reach 100 locations nationwide.
In recent awards iSmash was pronounced two-time winner of the Mobile Industry Awards' Best Repair Service for its "convenient, customer-centric approach," as well as its "ability to offer customers choice to when and where their device can be repaired […] placing customer service at the heart of its offering."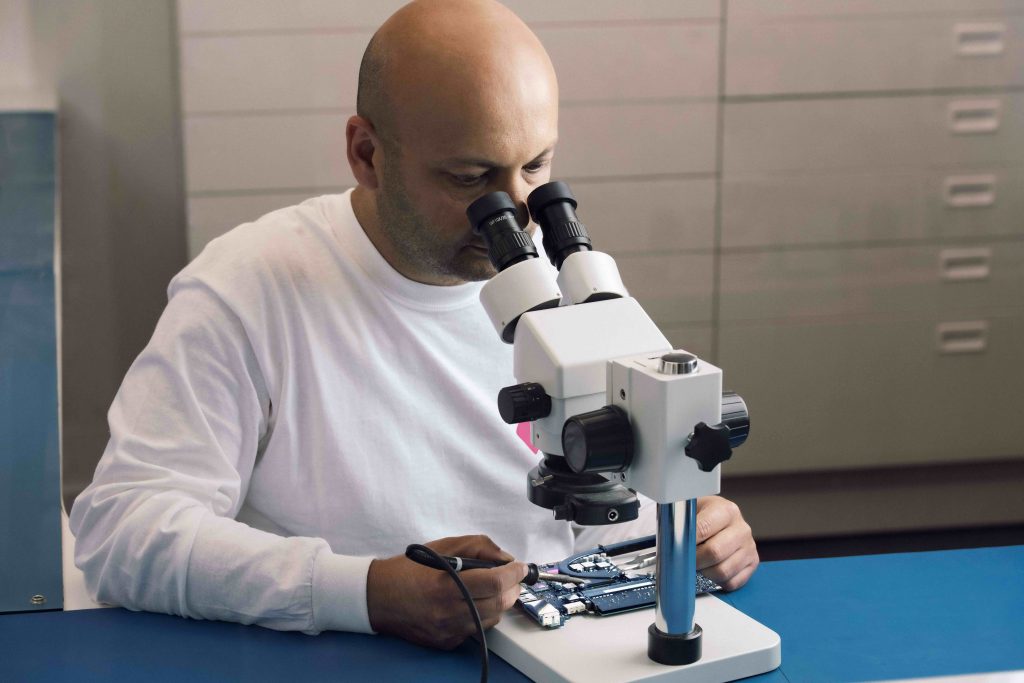 Helping iSmash grow by implementing and scaling up a same-day Collect & Deliver solution
In the early days of the business, iSmash operated solely out of its stores in London, requiring customers to physically drop off their damaged device and spend time in the area shopping or having lunch, whilst it was fixed on-site. To ensure customers could get their phones fixed regardless of which branch they were at, eco-friendly Gophr cargo bikes would deliver spare parts from the warehouse to the then 3 stores in King's Road, Kensington, and Canary Wharf. 
Fast forward to lockdown, and Gophr has helped iSmash take this service to their customers with the launch of their Collect & Deliver offering. A specific pool of Gophr couriers, trained to iSmash processes, collect the damaged device and return the repaired item within the same day, at a location of their choice. This flexibility provides ultimate convenience for time-strapped customers, evident in deliveries to NHS workers in hospitals, who would not otherwise be at home during sociable hours.
An international customer has also been known to fly over to the UK to specifically use iSmash's trusted, efficient repair service, and was able to get his phone returned to him before his flight back to Spain the very same day!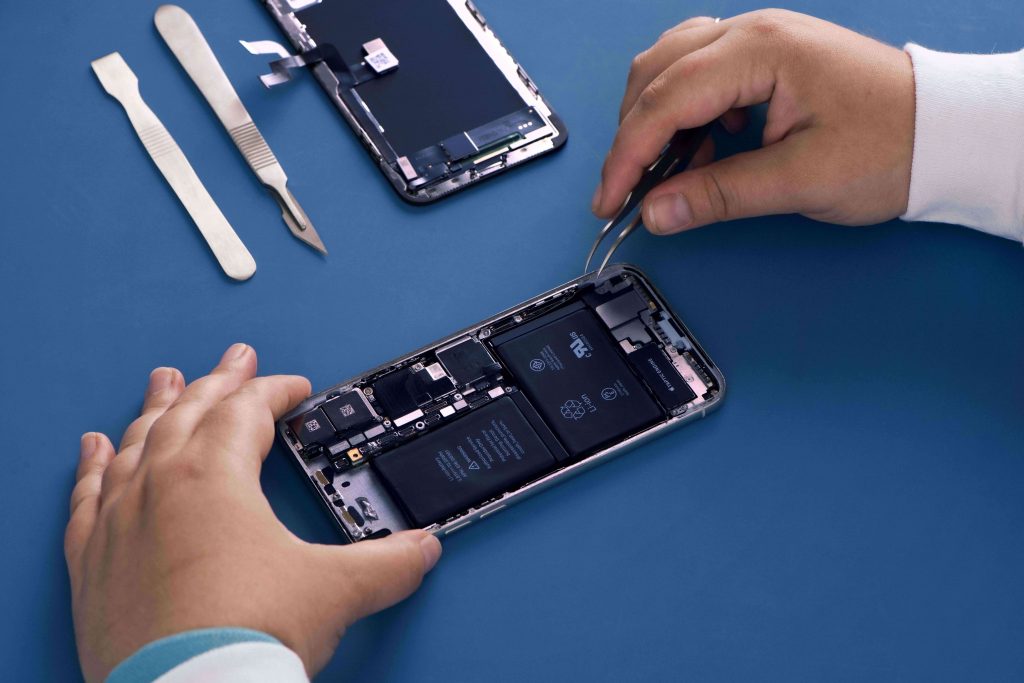 Making life easier for iSmash via the Gophr Teams function
To uphold their promise of express repairs, it's vital that all internal departments at iSmash have access to the Gophr courier booking portal, tailored to their different requirements – the customer service team (for booking collections and returning the phone) as well as the warehouse team (for organising the distribution of spare parts). The Gophr Teams feature streamlines the booking process, ensuring the device is returned to the customer as quickly as possible. It also improves internal admin, with the ability to request detailed insights such as orders by store breakdown, and allows each department to retrieve separate billing & invoicing. 
"Gophr's Teams feature enormously helps us to provide a professional and efficient service by strengthening communication channels across the warehouse and customer service departments, especially on tight deadlines." Julian Shovlin, Founder & Managing Director, iSmash 
Where next for iSmash and Gophr?
With an upcoming API integration, there will be improved automation between the time it takes a customer to order a device collection and a Gophr courier being dispatched to pick it up. This will allow for iSmash's increasing demand to be met, quickly and efficiently, especially with the return of phone-smashing festivals!
At the forefront of innovation in its field, iSmash have repaired an incredible 2,000+ devices (approximately £150,000 in revenue) by the Collect & Deliver method since late 2020.
After investment from TELUS Ventures and more iSmash stores in new cities on the way in 2022, alongside Gophr's national coverage, more customers than ever will be able to benefit from their professional, express service, from the comfort of their own home.
"With more nationwide stores coming soon, we look forward to continuing our innovation with Gophr and its reliable couriers to reach even greater levels of customer convenience." Aslam Arrif, Service Operations Manager, iSmash