Co-op, the nation's convenience store, wanted to expand rapidly and reliably. After establishing a convenience store in every corner of the land, they faced the challenge of finding a delivery partner outside of London, particularly in those hard-to-reach locations. 
Partnering with our team of nationwide couriers, Co-op has been able to roll-out a same-day delivery service across 200 stores, offering 30 minute delivery windows within as little as 2 hours. Thanks to innovative technical integrations and slick processes between in-store staff and couriers, the rapid nationwide roll-out continues.
"Gophr supports our on time performance. When they deliver for our business they represent the Co-op at the doorstep." Matt Arrigonie, Online Operations Manager, Co-op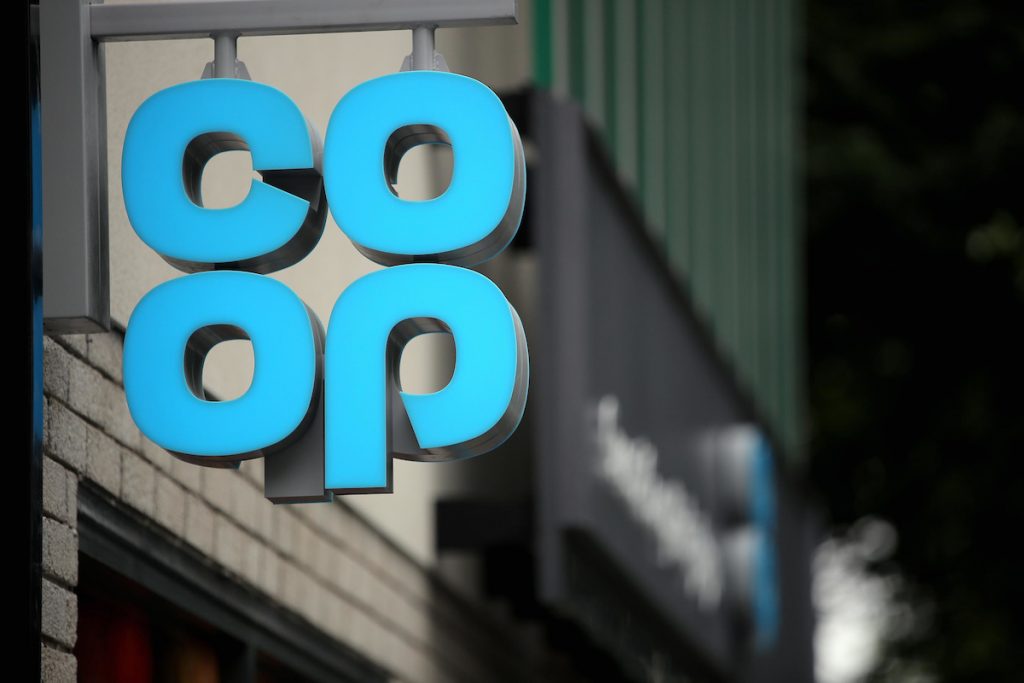 Co-op: looking for new ways to innovate and expand
Everyones knows and relies on their local Co-op for the 'top-up shop'. Whether it's that urgent pint of milk, those missing dinner ingredients or replenishing the weekend essentials, Co-op customers value their nearby convenience store. As the UK's fifth biggest food retailer, they boost over 2,500 stores, employ over 55,000 workers, and have a presence in most corners of the nation. And, now they're on a mission to become the ultimate grocery convenience store.
The need for a delivery partner with nationwide coverage
By 2020, Co-op had established a home delivery model that covered its large metropolitan areas, but finding a delivery provider with coverage beyond London was proving to be a challenge. 
To achieve their ambitious growth plans, Co-op needed a point of difference for their home delivery offering that could fight off quick commerce competition – all within those hard-to-reach areas.
How Co-op went from ship-from-store pilot to 200 stores in 6 months
Co-op turned to Gophr to develop a ship-from-store pilot, tapping into its network of nationwide delivery drivers. Soon after, the first store offering same-day delivery launched in Glasgow, enabling customers to choose from around 4,500 products through Co-op's own online shop, book their 30 minute delivery window within as little as 2 hours and track their delivery in real time.
Thanks to a custom API integration and an effective staff & courier workflow, the ship-from-store model was rolled out to more than 50 stores in towns and cities across Scotland, making thousands more same-day delivery slots available to customers.
Six months later, the same-day delivery service was live in 200 stores, delivering over 4,000 orders per week across the nation. Co-op had successfully expanded their coverage and were making thousands of deliveries previously not possible.
"The Gophr team have a very similar outlook to Co-op and have always been willing to take risks with us. With the mass roll out of any ship-from-store strategy, there's no guarantee that it's going to be a success. Thanks to our desire to grow together, the risk paid off." Matt Arrigonie, Online Operations Manager, Co-op
Rapid growth to become the ultimate grocery convenience store
The roll-out of ship-from-store continues to see rapid growth. Co-op plans to take its same-day delivery service to all major towns and cities, and is on track to launch in hundreds more stores by the end of the year. The service has become a vital part of their business, enabling them to compete with quick commerce delivery start-ups and now they see over 80% of their customers ordering online for same-day delivery.
"Co-op and Gophr are on a journey together. They're an important partner and always respond well to challenges – a great, transparent team of people." Matt Arrigonie, Online Operations Manager, Co-op
If you have any questions about our service or want to chat, please get in touch with us at partnerships@gophr.com.