"There is concern toy retailers won't be able to meet the massive increase in online orders because of courier constraints" – Gary Grant, boss of the Entertainer.
In what is already an insanely busy time for retailers, COVIDs impact on online shopping is going to make this the busiest holiday season yet. Sure, the toy and retail industry will need to brace themselves in the run-up 'til Christmas, but any industry needing delivery will feel the knock-on effects.
With 73% of UK consumers looking to do their holiday shopping online, are you ready to face the logistical challenges? So to help, we've pulled together a 3-step guide to help ensure retailers nail delivery this holiday season.
1. Manage new normal delivery expectations
To avoid disappointment, reach out to customers ahead of time to explain the shipping situation and suggest the following steps they can take:
Encourage customers to book early where possible
Planning is essential, so encourage customers to order in advance this peak holiday season. Rolling out a pre-order scheme or incentivising advance orders might encourage people to order their holiday shopping early, meaning you can secure delivery slots with couriers to avoid the last-minute rush.
Remind customers to give clear leave safe and return instructions
Leave safe instructions can reduce the incidence of failed deliveries. Remind your customers to provide clear leave safe instructions at the time of booking, and provide a helpful example of what 'clear instructions' look like e.g. 'if not at home, please leave with neighbour at 5b'. Long, complex instructions should be avoided, as well as vague and confusing ones e.g. 'if not in, bring back later'.
Tell your customers about tracking
'Tis the season for impatient customers, so flag up the tracking link in your checkout email to reduce WIMP (where is my parcel) enquires to save you time.
If you're shipping with Gophr, customers don't just receive tracking but options to control and manage delivery in action, saving you a load more work.
2. Be prepared:
Pack, label and organise before you book a courier
Couriers won't wait around if parcels aren't ready, meaning you could lose your slot.
Hire some holiday temp staff to help with prepping for deliveries. Make sure you're using the best packaging for your product with clear address labels and adhering to your carrier's delivery policies.
Double-check order specs are accurate
Give accurate dimensions, weight, and item specifics when booking jobs. Parcels with wrong order specs might get rejected by the courier resulting in failed deliveries. Provide your employees with a rough parcel delivery guide to make sure they are inputting the data correctly.
Our max parcel dimensions are displayed on our website.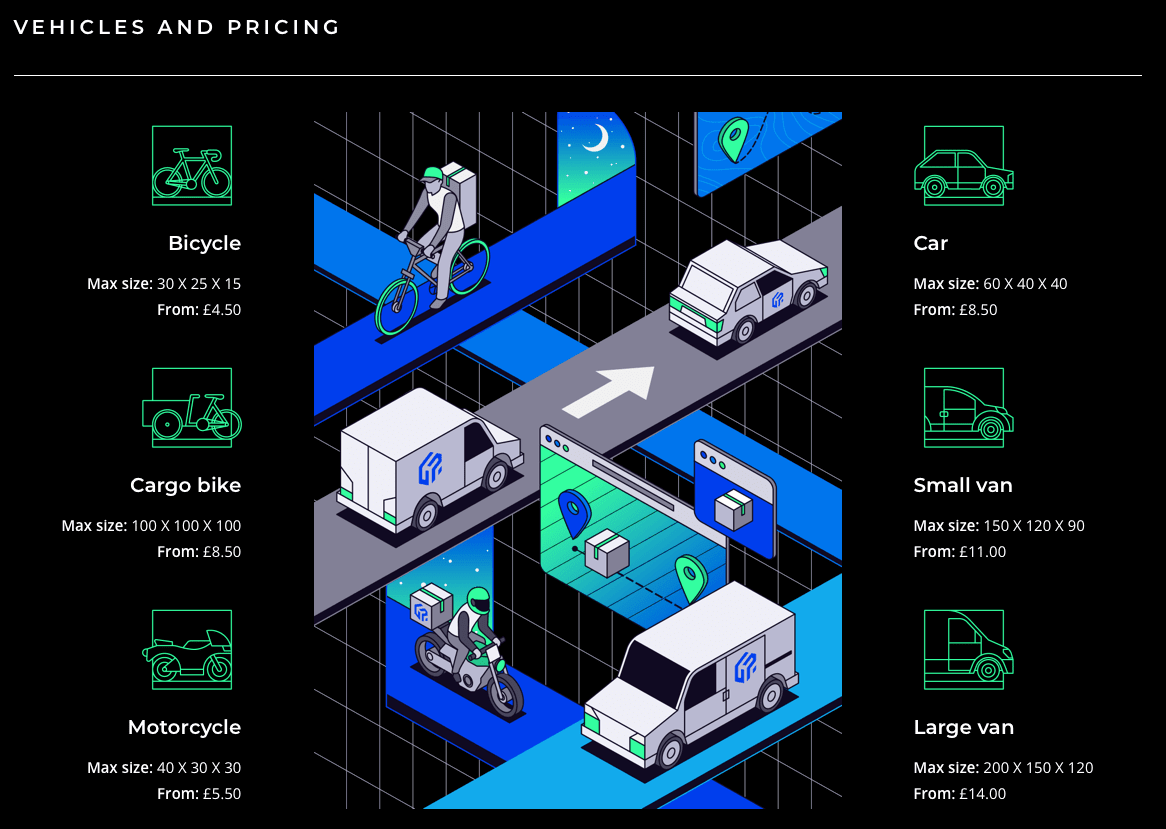 3. Take advantage of 

Flexi-time
Most couriers (the good ones anyway) offer flexible time slots for delivery and pickup. Extending slots gives you more time to get prepped for pick up. Just make sure to tell your customers about your new delivery hours and whether shipping on Christmas Eve is possible.
We know it's tough out there and we're rooting for you. If you need any extra support or advice this holiday season, drop us an email (hello@gophr.com).
Cover photo credits: Alex Grech | Flickr | https://www.flickr.com/photos/maxlfly/1834725880/ | No changes were made