Updated: 18/12/19
The cycling revolution is happening. Probably at a slower pace than we'd like, but it's happening. We all want to be part of it, but there is some malfeasance out there that want to unscrew, unravel and unlock to unburden you of your kit. 
Thankfully, there are now new solutions on the market that mean you're not required to have one bike lock per bike part anymore. Although if you want a Brooks saddle you're probably still going to have to suffer for it.
Here are some of our top picks for gear that will keep your bike safe, secure and whilst we're at it, pretty stylish.
Revolights
Security probably isn't the first thing that you think of when you see these lights. But, to steal them, you have to take the whole wheel off; making them a great addition. If you're a fan of the film Tron or you'd like to look like you belong to a member of Daft Punk, these are probably perfect for you.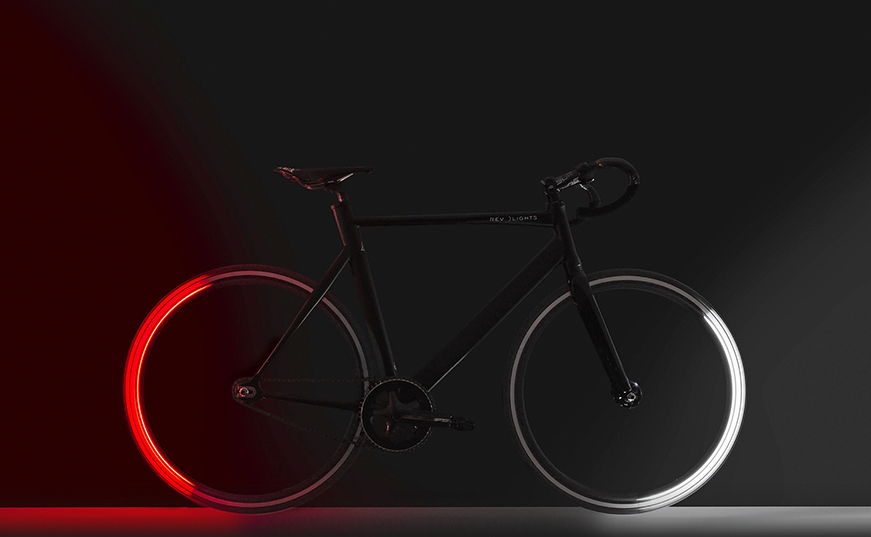 Fortified lights
Fortified's options aren't quite as cutting-edge as the option above. But, they're a little less expensive and claim to be theft-proof. It's a bold claim and one we sadly haven't been able to confirm first-hand. However, these things seem pretty indestructible as seen in the slightly terrifying truck Vs child's bike video.
BONUS: If you're a company that encourages cycling at work (with the Cycle to Work scheme there's no reason not to), Fortified provides corporate discounts worth checking out on their website.
Flykly
Flykly's smart wheel is a pretty good-looking method of adding some electric power to your ride. It includes a heap of other tech gizmos and benefits for your average commuter. The smart wheel, which you install by replacing the back wheel, measures speed, distance, and torque. It enables you to lock it in place using Bluetooth via the mobile app which might help deter thieves. 
However, it does come with a pretty hefty price tag – €1k+ – and you'll still need a standard lock, but it might make a thief think twice.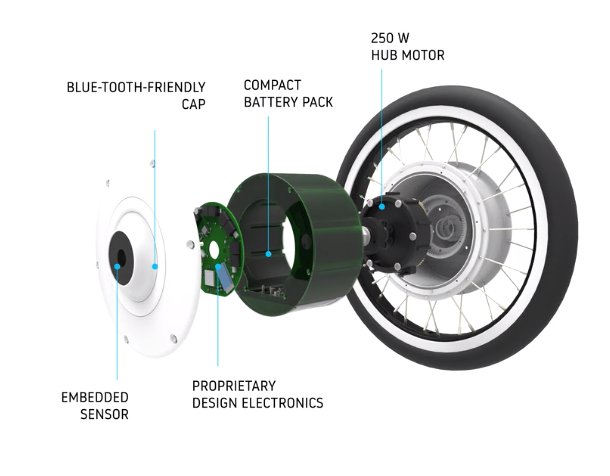 Probably the best option here. This handy device locks both wheels and the frame and tucks up on the bike for easy carrying. It looks indestructible. Although, we're not sure what it's like on your paintwork given it seems like it has a vice-like grip when in use.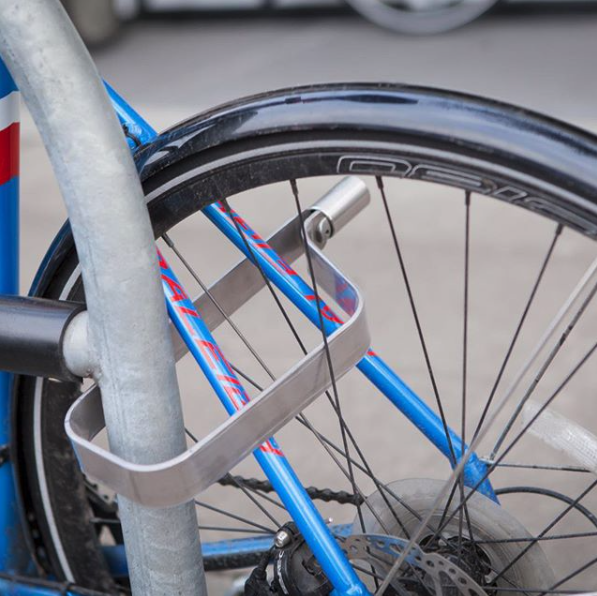 Skylock is where you'd expect a modern bike lock to be. Connected to your phone, it has an array of desirable features, like keyless unlocking. That could be great when you need to stop for a coffee or pick up something for some morning energy.
We think the best feature though, is the theft alerts that get sent to your phone whenever Skylock detects any vibrations. Great if you're the kind of person who likes confrontation. Probably not so great if your friends and colleagues find out and want to wind you up…
There are obviously hundreds more gift ideas for the security-conscious cyclist, such as those suggested by Best Bike Lock, but these are just a handful of our favourites. Please comment your ideas down below or tweet us to continue the conversation.